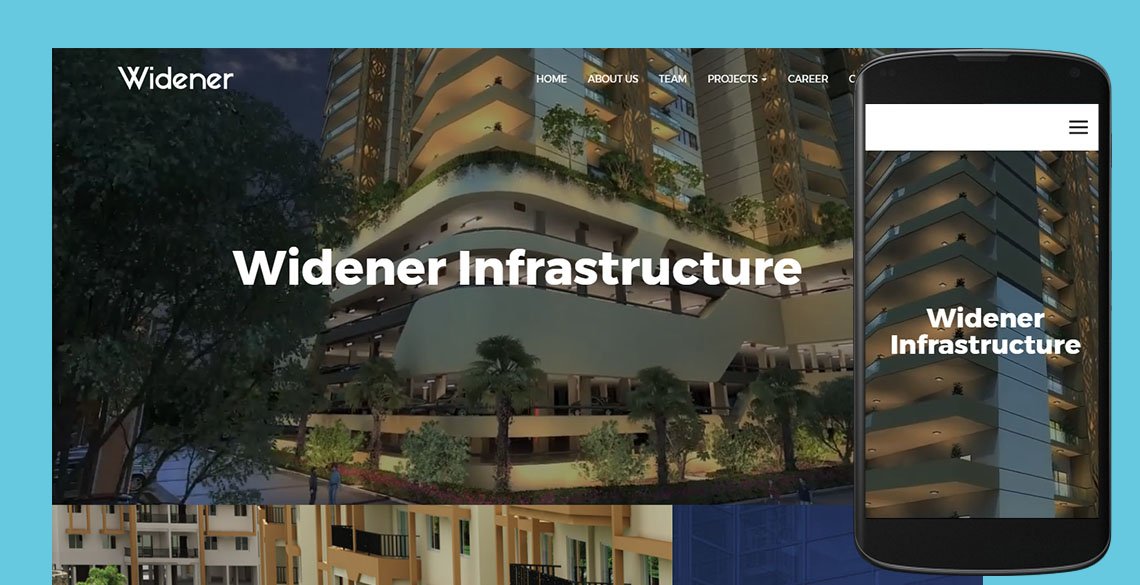 Widener Infra
dynamic, Real Estate

Wordpress Customized, Html5 ,Css3, Jquery,Bootstrap
Established in 2008, Widener is an international Building & Civil work Project company specialising in Development, Civil, Electrical, and Plumbing and Finishing Services.
Founded by RAJENDRA PRASATH, a born entrepreneur with over 15 years' of rich experience in leading property markets at a global level, Widener is a one-stop property services provider. Over the last nine years, we have constructed many residential and commercial buildings.
We provide end-to-end property services in Coimbatore, and pride ourselves on our strong relationships with prestigious developers, investors, local authorities and leading agents. We have an outstanding track record of delivering market leading returns while mitigating the risks of real estate investment.
With a local presence in Coimbatore, and offices in Bangalore and a rapidly expanding development pipeline, Widener has the vision and ambition to build on our success and become the leader in our market.
As Regional Director, S.PREETHI PRASATH will provide strategy, marketing and investment consultancy advice, on all aspects relating to sales. Our Coimbatore office offers end-to-end services to clients from across India.