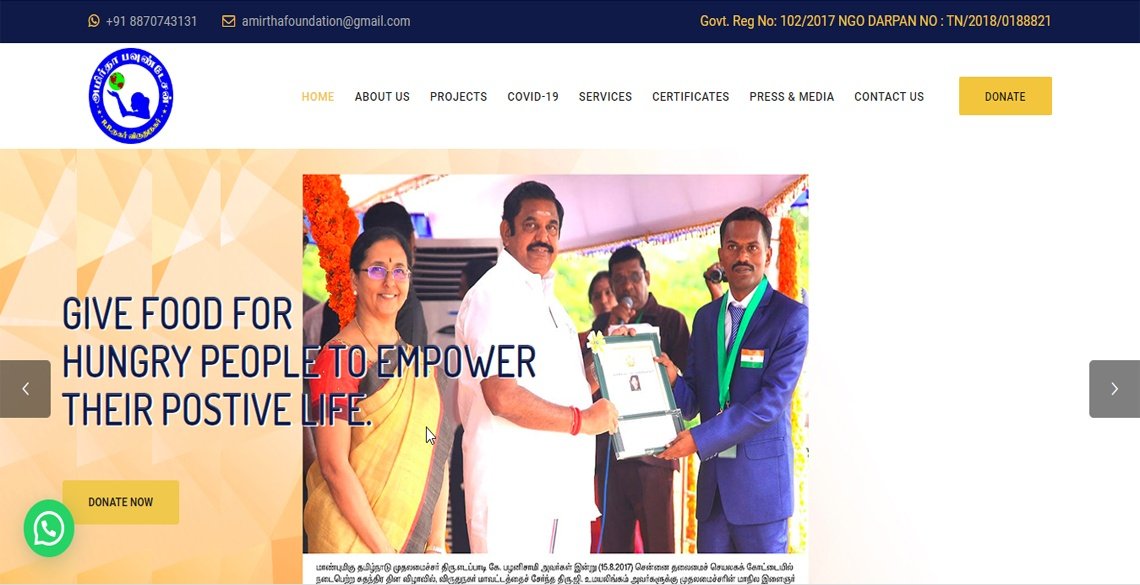 amirthafoundation
Services, dynamic, Ecommerce

Bootstrap Customized, Html5 ,Css3, Jquery,
Amirtha Foundation has been working in India from 28-12-2017, focusing on alleviating poverty and social exclusion.
We do this through well-planned and comprehensive programmes in health, education, livelihoods and disaster
preparedness and response. Amirtha Foundation is collaborating with development partners in fighting COVID-19
health crisis.We are helping frontline workers stay safe, distributing dry rations to feed the needy,
raising awareness in our programme areas.