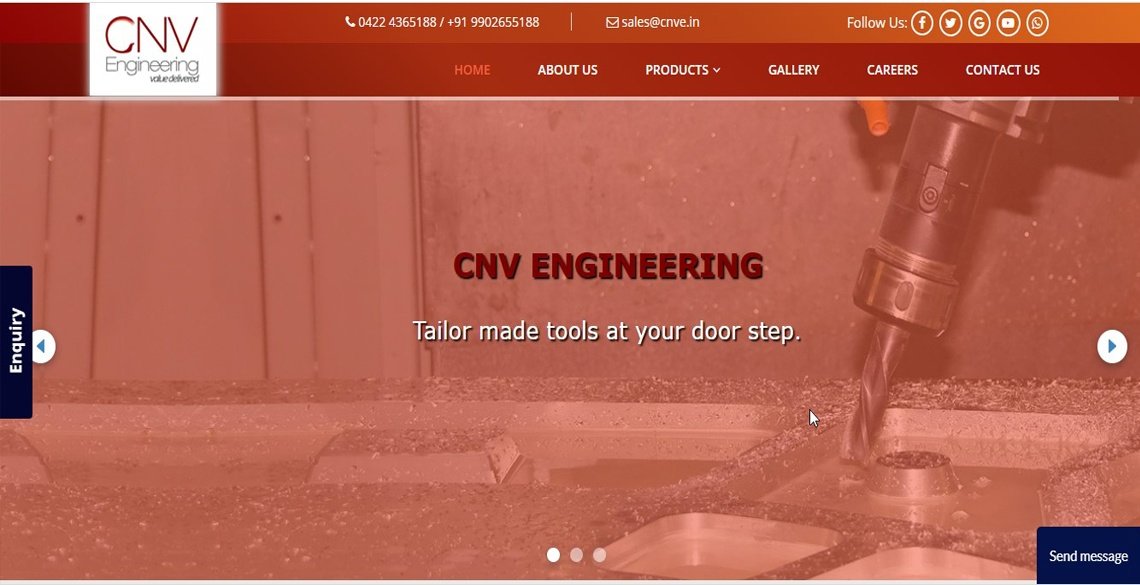 cnvengineering.in
Static, Services

Html5 ,Css3, Jquery,Bootstrap,
We CNV ENGINEERING, Coimbatore are into three different business domains, the first one being design and development of custom made tools for the machine cutting industry based on their application, the second one is authorized channel service partnership for several leading brands of CNC cutting tools and Machine Accessories and the third business area is technical consulting for manufacturing process improvement.
CNV Engineering is a partnership firm headed by Mr. Cibi Siddarthan N.M and Mr. Vignesh.K. The managing partners are mechanical engineering graduates and have worked with Taegu Tec India (P) Ltd before starting their own firm. They have an overall experience of about 10 plus years in the Cutting tool and Manufacturing industry and have worked with various OEM's and their vendors situated in the Chennai – Bangalore – Hyderabad Industrial cluster.