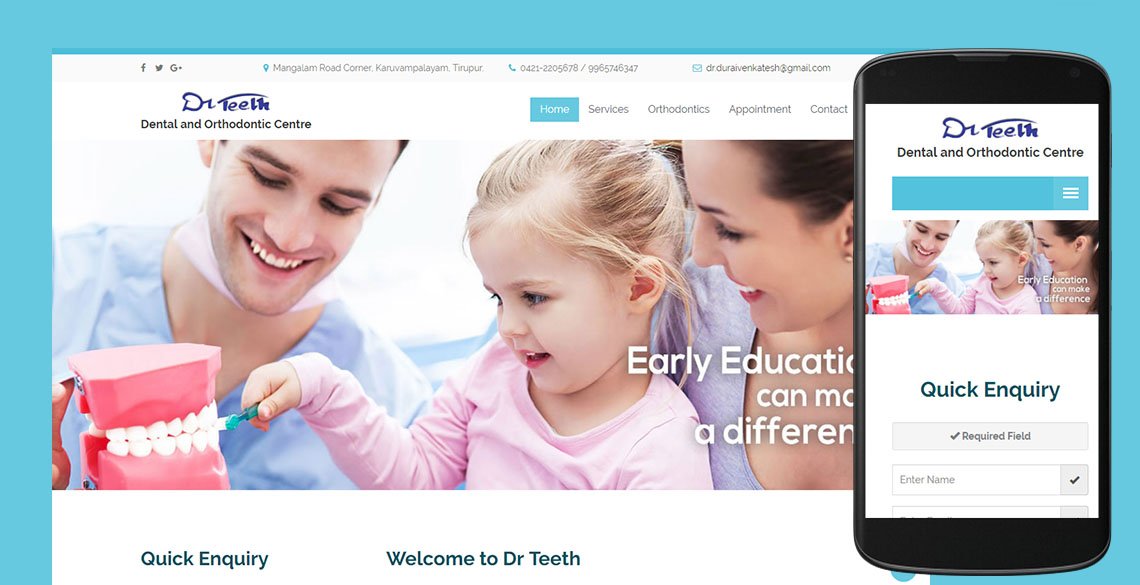 Dr teeth
Hospital, Static

Html5 ,Css3, Jquery,Bootstrap
Welcome to Dr. Teeth
Dr. S. Durai Venkatesh, B.D.S., M.D.S. (MOS) completed his Bachelor of Dental surgery from Tamil Nadu D.R.M.G.R. Medical University, Chennai. And Post graduation in Orthodontics from the Moscow State University for Medicine & Dentistry and Tver State Medical Academy, Moscow.Together with our team of Specialists we make sure that best of dental care is provided to all our patients.
Facilities
Our Dental centre has State-of-the-art infrastructure, equipments and in-house facilities that make us to provide comprehensive dental care for all. we give special attention to hygiene and sterilization at our dental clinic. "Cleanliness is next to Godliness" We give top most priority for the sterilization of instruments. For this purpose we use standard autoclaves, U-V light cabinets and chemical disinfection. Our Dental operatory has latest, fully automatic, Sophisticated Dental Chairs and tech-advanced equipments.