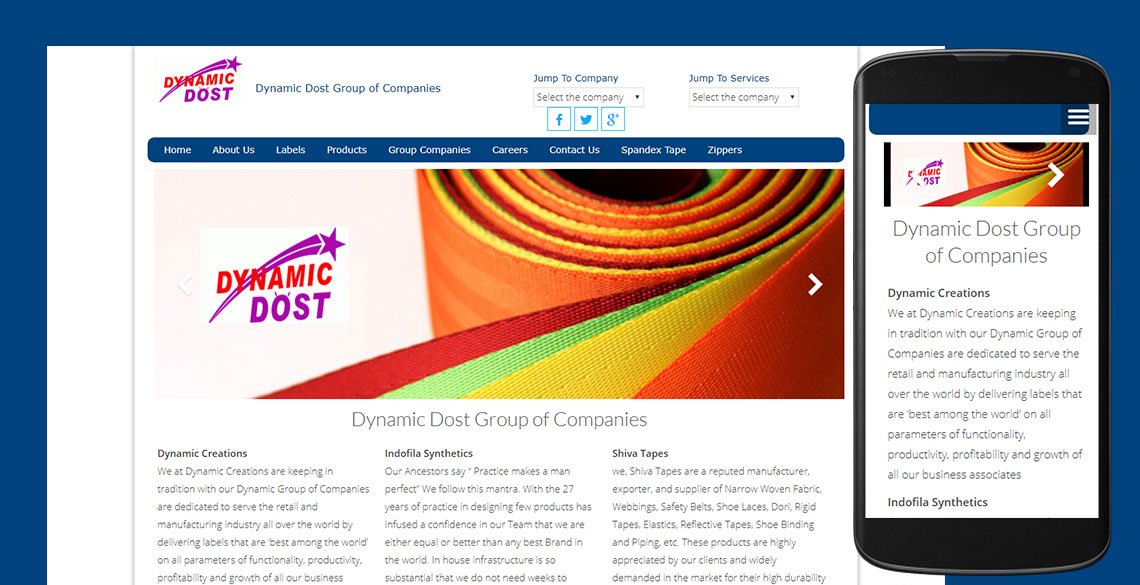 Dynamic Dost
Industries, dynamic

Wordpress Customized, Html5 ,Css3, Jquery,Bootstrap
DYNAMIC DOST GROUP estd.1987, has successfully positioned itself as a reliable Manufacturer in the field of Textiles. We do not claim that we are jack of all, But we are confident that we are masters in few exclusive products.And we mean it. You the customer is the best to test and give your judgement.
Products we produce for footwear & Leather Industry
Our Ancestors say " Practice makes a man perfect" We follow this mantra. With the 27 years of practice in designing few products has infused a confidence in our Team.Today We are either equal or better than any best Brand in the world. In house infrastructure is so substantial that we do not need weeks to develop a new design. Our Team needs only hours to make a new development.