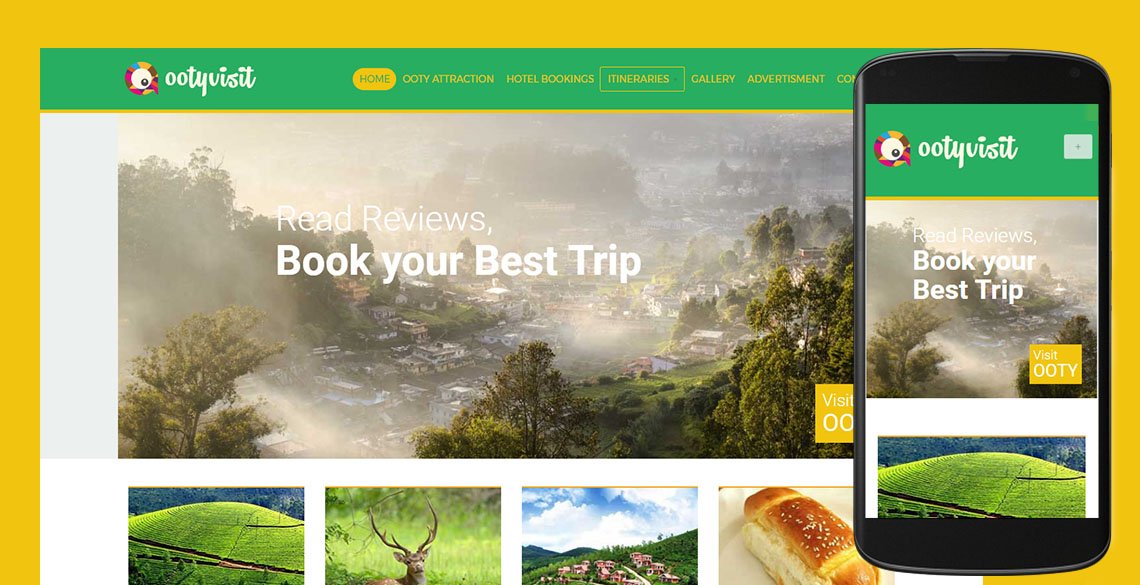 Ooty Visit
dynamic, Education, Hospital, Industries, Real Estate, Services

Wordpress Customized, Html5 ,Css3, Jquery,Bootstrap
ootyvisit.com is an informative Web Portal owned of BUDNET, a recognised and reputed name in IT Industry. Incorporated in 2012 , have a team of professionally qualified IT specialists. A one-stop solution for your web needs.
Services offered by ootyvisit
We are an informative portal, we give latest update about ooty, we post ooty photos, videos, customer reviews about the places. We are in search of exploring all new place in ooty for our readers. As of know we have found more than 128 must visit place in ooty, we have provide a detailed information about all the places. In future we planned to give other service like convey, guide, resort.
Our vision:
ootyvisit.com is one destination to know anything about ooty. We are still in very early on stage, we are working in it, hopefully by 2017 we will provide end to end service.