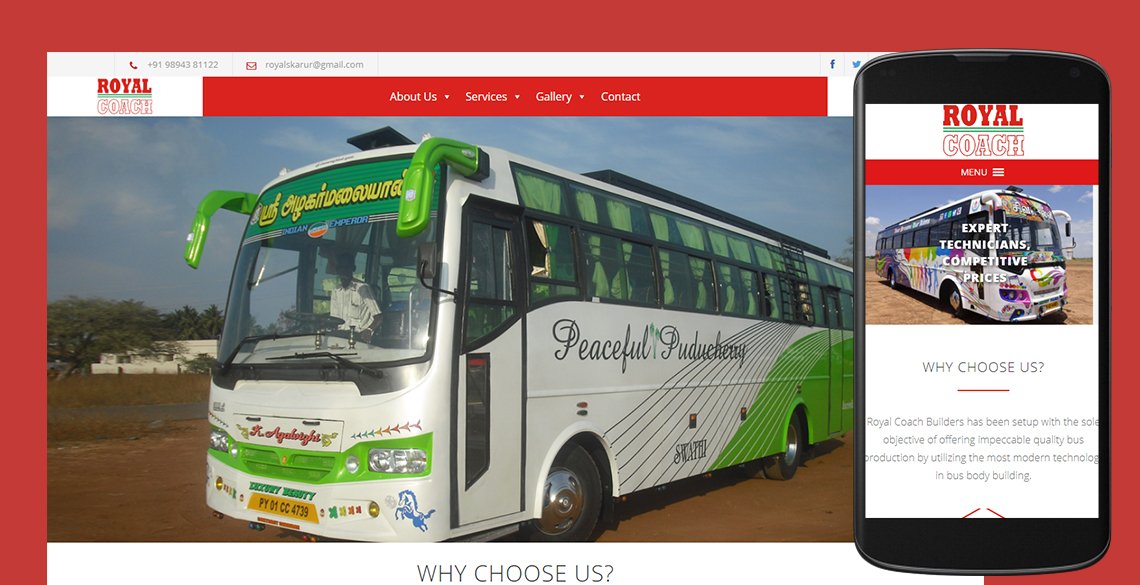 Royal coach builders
Royal Coach Builders having success endeavor from the year of 1987, Royal Coach Builders is the name synonymous with high quality utmost safety and futuristic styling in Indian Automotive Industries.
The qualitative change in the perception of the end-users and the need for customized product solutions has encouraged the Group to cater to the diverse requirements of the private market. With regard to tastes and comfort, safety, durability, styling and reliability.Whether it is School Bus, College Bus, Staff Transportation or any Inter/Intra-city application.